I'm not sure if perfectionism is the biggest emotional challenge to being a writer,
but it ranks in the top ten.
Perfectionism and its evil step-sisters—judgment, comparison, envy, and self-doub—all have the power to do me in if I let them.
Based on my unrealistic perfectionist writer ideals, I suffer when I turn it on myself. A scene is never as good as I see it in my head, I'm never doing enough to promote and market, I would get so much more writing done if only I were more disciplined… Get the idea?
Crazy thoughts unfurl like evil, far-reaching tentacles, strangling creativity and stifling productivity. It can even lead down a dark alley into imposter syndrome, when I doubt I'm a real writer (whatever that is).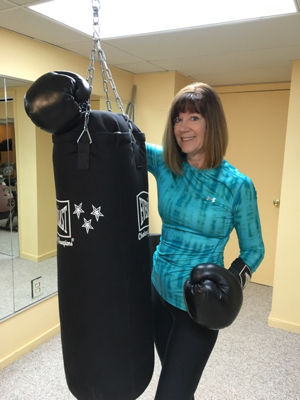 I Turn to Smart Researchers to Grapple with Perfectionism and Self-Doubt
I turn to smart researchers who have grappled with these issues and can write books about them in such a way that you feel as if you've got a smart friend giving you a down-to-earth talking to.
One example is Dr. Brene Brown. I've become a fan of her work, especially on the topics of self-compassion and vulnerability.
I also turn to some of my wisest friends who don't, however, communicate with words. They're my horses.
After a Horseback Ride I'm Always in a More Optimistic Mood
I've pursued the art of dressage (think ballroom dancing with a 1,200-pound horse as your partner) for several years and I can say without hesitation that after a ride I am always uplifted and in a more optimistic and joyful mood.
Riding—especially the discipline of dressage—requires you pay attention and live in the moment for every single footstep. Therefore, it's a form of meditation or mindfulness that allows me to escape worries from the outside world and just be present in the moment.
It shuts down that annoying chatterbox in my head because I have to listen to what my horse is telling me. Maybe that's why I feel so much better when I get off. I may be sweating and exhausted, but my mind has had a refreshing break from the negative brain buzz.
Also, when you deal with horses, or any animal, the only emotions that are appropriate are a sense of humor and wonderment that they tolerate you.
So, that perfectionist thing? Well, if you get too big for your breeches, count on a horse to bring you down again in the most humiliating and public way possible.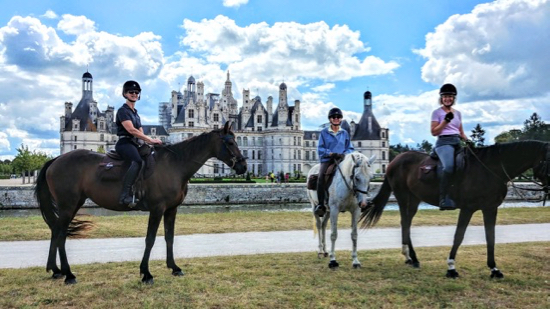 I Need to Stop Taking My Good Health for Granted
I've been blessed with a robust constitution and have not suffered from pain, which is amazing considering how many times I've been projectile rocketed off the back of a horse. But, now that I'm over the 60-year mark, I need to stop taking my good health for granted and put measures in place to ensure it continues.
I'm far from disciplined in this goal, but I try to take a yoga class once a week and do stretches and core exercises. I'm also pathologically cheap, so I have a hard time investing in myself. (My horses get new shoes every six weeks; I get new ones every six years). But I'm working on it.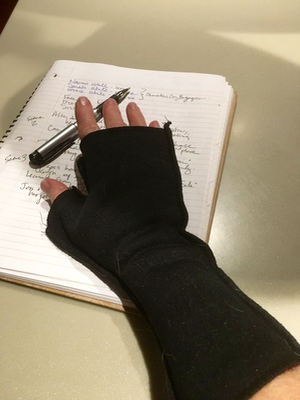 I indulge in a massage once a month to work out the kinks. I signed up for help from a personal trainer for a while in order to get into shape.
To ease cold or sore joints in my hands, I discovered these great fingerless gloves from Draper Therapies that are made from a product called Celliant. This fiber improves muscle recovery, reduces pain, and other great things. How did I find them? The company makes therapeutic equipment for my horse, so I thought I'd try their human products, too.
I'm also investing in myself as a writer by purchasing a desk that converts for standing and got a chair with back support.
One other physical challenge that I am working on is getting better quality sleep. I'm one of those people who needs a solid night's sleep and I find I'm waking throughout the night lately.
To improve sleep, I discovered that I must shut off the computer at least an hour before bed, not eat heavily, and (unfortunately) avoid drinking wine late in the evening. (I am actually trying to cut out wine all together for better health and less calories.)
Getting Down on Myself Stops the Flow of Creativity
Creativity comes from the strangest places. A snatch of overheard conversation, a new experience, some weird fact you read in a book… I never know what is going to fire the imagination but one thing is certain—I have to keep learning and experiencing new things.
That keeps me open, curious, thinking, and primes the pump of creativity. What stops the flow of creativity? Getting down on myself for any reason. It's like stomping on a garden hose until only pathetic drips trickle out.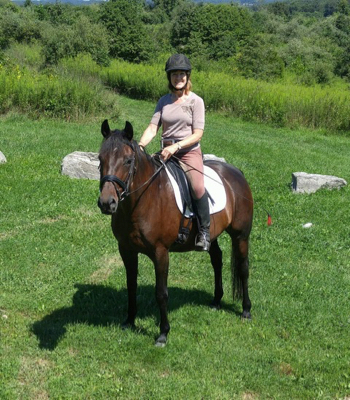 Stop Asking the Wrong Question: "Why Not Me?"
You know how you feel when you're a kid and no one picks you for the team? Well, I experienced a writer's version of this and it kicked the emotional stuffing out of me for a while.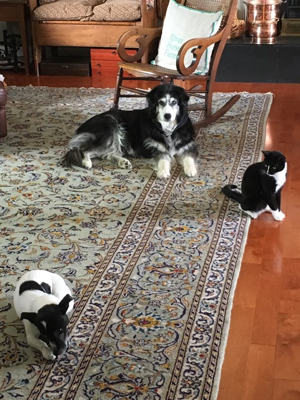 I'm a member of a very close writer critique group. A while back, a member landed agent representation with a new firm. Others in the group applied to this agency and were likewise accepted as clients. So, I polished a submission of my best work in progress and awaited the glowing praise and welcome into the fold.
What I got was rejection. I was the only one.
My thoughts turned to "All my friends were accepted, why not me?" But I did get over it.
I stopped asking the wrong question, why not me? Instead, I strengthened my belief that my work was good, but probably not to that agent's liking. You can't please everyone.
Second, I realized there is no scarcity of agents or, for that matter, anything else in the world that would keep me from having my fair share of good fortune some day and all I had to do was just keep doing the work.
Turns out, I was the lucky one after all. Without going into details, in hindsight, I dodged a bullet and realized that the rejection was for my own good.
When I'm Having a Bad Day, I Look at What I've Accomplished
My greatest triumph: Finishing writing a book. Now, up to three books.
Do you know how many people tell me they want to write a book someday? People have great ideas, but they don't finish. Some never get started, claiming they'll do it when the kids are grown or when they retire.
When I'm having a "bad writing day" and question why the heck I'm torturing myself like this, I look at what I've accomplished and I read some of my favorite reviews—the ones that show me I have touched someone else's life in a meaningful way.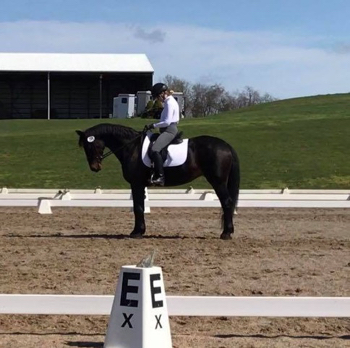 Advice for a Young Writer: Stop Resisting, Stop Wasting Time, and Just Do It
I don't feel as if I'm in a position to dispense advice to individuals wanting to become a writer, but if I did, I'd simply say if it's in you to write, you'll do it.
It may not be today, it may not be for years to come, but eventually those stories will work their way out.
So, here's what I would encourage you to do: stop resisting, stop wasting time, and just do it.
* * *
As a child, L. R. Trovillion was inspired by the cartoon characters Natasha Fatale and Boris Badenov, so she learned Russian and landed a career with the U.S. Federal Government. At various times of her life she's earned a living as a translator, language teacher, reporter, editor, and intelligence analyst.
Nowadays, she makes her home in Maryland on a small horse farm, which she shares with her husband, daughter, tuxedo cat, and several spoiled dogs who really run the place. She created the Maryland Equestrian Novel series for Young Adults, and also maintains a blog on her website, Horses, Hope, and Healing. Other work has appeared in Baltimore magazine and Chicken Soup for the Soul. Presently, she's at work on a Jazz Age murder mystery with a supernatural twist.
For more information about Lisa and her work, please see her website, Facebook author page, or Bublish profile page, or connect with her on Twitter.
---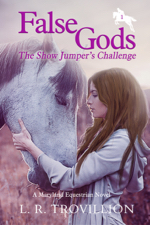 False Gods: The Show Jumper's Challenge: A rescued horse. A washed-up trainer. A teen reaching for a dream.

Cory Iverson's junior year is off to a lousy start. Publicly humiliated by the hottest guy in high school and terrorized by a bullying band director, she feels like a loser and a quitter. But when her dog leads her to the barn of a former Grand Prix rider, Cory finds refuge in the competitive but familiar world of show jumping.
Her faded dreams of riding in one of the country's most prestigious shows are reawakened and start to seem possible when she rescues a mysterious horse with some unusual talents. It isn't long before Cory is enjoying a winning spree, though events around her start spinning out of control and threaten everything. Even her boyfriend is keeping secrets.
Trapped in the crosshairs of a brutal trainer who will stop at nothing to win, Cory must decide if she'll once again back down and flee… or stay and stand up for herself, her horse, and her dreams.
Available at Amazon and wherever books are sold.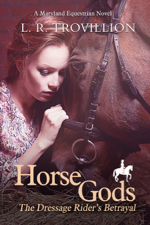 Horse Gods: The Dressage Rider's Betrayal: A half-wild horse, a Celtic legend, and a teen trying to escape…

Regina Hamilton has three months to prove to the courts she can earn a living on her own and avoid going home to her abusive mother—a tall order for a teen with only her riding skills to rely on. Desperate to prove herself, Regina lands a job at an exclusive dressage barn. But when workers start to mysteriously disappear, she becomes ensnared in a web of lies and deceit.
With time running out and unsure who to trust, Regina turns to an unlikely trio: an unusual boy who trains hawks, a reclusive professor of Celtic history, and a half-wild red mare. Together they form a bond that will be tested when a long-held secret exposes a much greater threat—and Regina's the target.
To save her horses and her life, Regina may have to trust her enemies and betray her friends.
Available at Amazon and wherever books are sold.