Overwhelmed Writer Rescue
Boost Productivity, Improve Time Management, and Replenish the Creator Within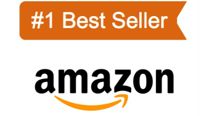 Stop drowning in your to-do list and start living a more joyful creative life! 
Do you feel like you're always behind? Do less important tasks frequently flood your schedule and sink your creative motivation? Are you frustrated and out of touch with your inner artist?
After 20 years experience in the writing industry, author Colleen M. Story extends a lifeline to pull you out of the sinking swamp of "busyness" and back into the flourishing creative life you deserve.
Today's demands on writers and other creative artists are overwhelming.
Not only must you produce the work you love, but build and maintain a platform and market your finished products to the world—all while holding down a day job and/or caring for a family.
You teeter on the edge. What waits on the other side are burnout, exhaustion, and a complete loss of creative motivation.
Now, you can find the time, energy, and confidence you need to make your creative dreams come true.
Overwhelmed Writer Rescue provides practical, personalized solutions to help beginning and experienced writers and other creative artists escape the tyranny of the to-do list to nurture the genius within. You'll find ways to boost productivity, improve time management, and restore your sanity while gaining insight into your unique creative nature and what it needs to thrive.
Ultimately, you'll discover what may be holding you back from experiencing the true joy that a creative life can bring.
In this motivational and inspiring book, you'll learn:
Why you feel so rushed and how you can regain control of your time.
Your unique "time personality" and how to use it to get more writing done.
Practical steps to overcome distractions and focus faster.
The 7 "productivity saboteurs" that plague creative artists and how to outsmart them.
Your personal motivation style and how to use it to increase productivity.
How to tap into your unconscious mind to find "writer solutions" when you need them.
Why affirmations don't work and how to instill true belief in yourself.
Why it's critical to your overall health and well being to nurture the creator within.
There's no reason to feel overwhelmed one moment longer. No matter how crazy your life is, you can find more time for your creative work, and start feeling more like yourself again.
Available now wherever books are sold!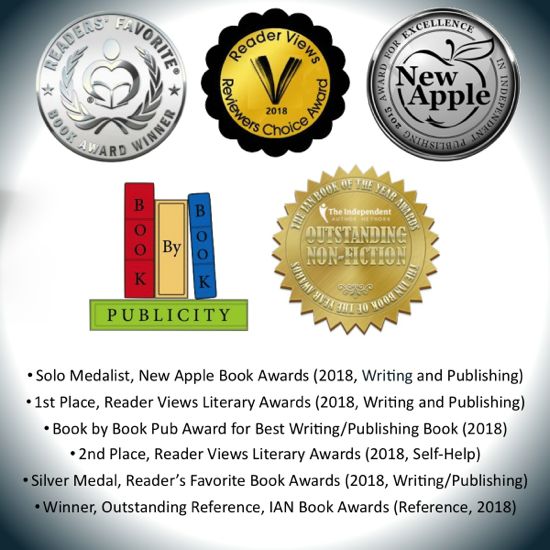 What Readers are Saying
"I thoroughly recommend the title. I will be revisiting the book many times over the coming weeks and putting the advice and exercises into practice. I was lucky enough to receive a galley copy of "Overwhelmed Writer Rescue," but having read it I would have bought the book anyway – it's that good."
~Dave Burnham, horror writer
"If you read only one self help book this year – grab this one! It is not just for writers. This book is very motivating and so easy to read quickly. I zipped through the first two sections in one sitting."
~Laura's Reading
"I have completed several of the "Time Treasure" exercises at the end of each chapter, and they have been really useful in helping me to, among other things, identify barriers to productivity with my writing and also come up with solutions. Finally, I really appreciated the friendly, conversational tone of the book. Reading it, I felt coached, not preached to."
~Beth Castrodale, reporter and editor
"What most appealed to me about "Overwhelmed Writer Rescue" was Story's individualized approach. Quizzes throughout the book help readers examine beliefs, doubts and habits to understand which facets of our personalities undermine our efforts and to learn ways of working with, not against, our natural tendencies. Who knew we have distinct time personalities and motivation styles that can affect our creative efforts? Or that boredom can enhance, not stifle, creativity? Or that making fewer decisions in the course of a day saves creative brain power? Instead of offering generic advice, such as 'write every day' or 'join a writers' group,' Story helps readers identify particular practices that best fit particular personalities."

~Nan Pokerwinsky, science writer and editor
"After reading an advance copy, I realized you don't have to be a writer to learn from this book how to manage your time. Story points out so many "saboteurs" and the solutions to time management. Thank you, Ms. Story, for throwing us a life ring!"
~Chuck Barrett, bestselling thriller author
"By reading Overwhelmed Writer Rescue and answering the questions, I've recognized (1) how much time I waste and how I waste it, (2) how perfectionism is holding me back, and (3) how a To Do List can be tamed with proper organization and careful prioritization. This book is highly recommended for anyone who's having difficulty finding time to write or suffering from severe attacks of procrastination even when the time is available and waiting."
~Pat Stoltey, mystery writer
"This book now has a permanent spot on my desk. I read through it for purposes of reviewing it. I will now go back through and apply it to my writing lifestyle, as well as other areas in my life. Then, I will give it a permanent home on my desk for easy reference. It has won all 5 stars…."
~Tami Qualls, "This Mom's Delight"
"What makes this book different from the rest? The author doesn't give the reader tips that worked for her or for other authors. After all, what works for one person may not work for another. She allows the reader to discover what will work best for them. We are all individuals, so it only stands to reason that we all have different, individual needs. This is actually one of the first writers I've read who seems to 'get' that."
~Joi at Buttermilk Press
"Overwhelmed Writer Rescue is not just for writers. While the resources, tips, suggestions and advice in the is book are geared toward writers and creative minds–they hold value for any reader struggling with time management and/or procrastination issues. Within the first few pages, I was sharing points of the book with my husband. He is not a writer–but, has a number of projects that he works on beyond his "day job". Like so many of us; he struggles to find time to complete everything that he must do in a day–and rarely finds that time for the list of things he would like to do! This book is packed with tips to help the overwhelmed–really no matter the field of employment or creative activity of interest!"
~Angela, Amazon Reviewer
"I chose to read it as an ebook, but realize I am going to have to get a hard copy. I'll be going through this one again, taking notes and marking pages. And I just want to say – this book is not just for writers. The principles shared here really relate to anyone with time management and/or procrastination issues."
~Marilyn R. Wilson, Amazon Reviewer
Check out the Amazon page for more reviews.